Low on square footage? Don't sweat it — a small space is an opportunity to get clever.
Got a small space in your home that you're not sure what to do with? Or is your cramped apartment forcing you to get creative with your furniture arrangements? You're not alone.
Make your small room or living area fit your needs with clever solutions that will streamline your life and maximize your space.
1. Thoughtful paint choices
Choosing the right paint color for your small room can instantly give the impression of more space. Traditional neutrals like white, cream and light gray are great choices, because they provide a clean and streamlined look that makes the room feel brighter and more expansive.
Painting the ceiling white to draw the eye upward is an easy way to create visual openness overhead. You'll have an airy and inviting space in no time.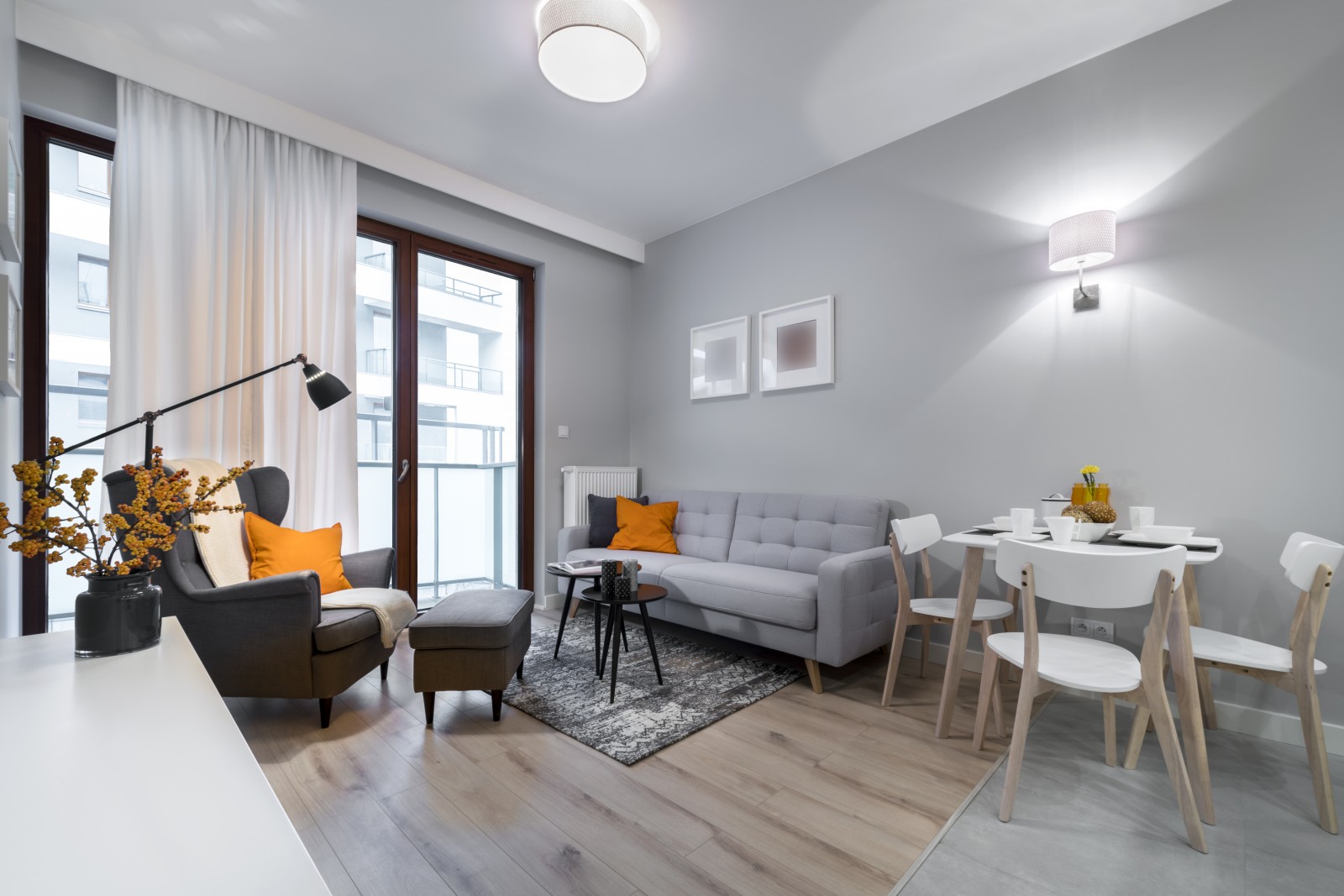 On the other hand, if you want to play up the small-space vibe even more, go bold with dark colors. You can emphasize the smallness of a room by making a cozy, den-like atmosphere with colors like black, dark gray and navy.
Whether you decide to go light or dark, adding paint to your small space will help you get the effect you're going for, both quickly and affordably.
2. Savvy storage
Tight spaces don't often come with great storage. But by incorporating creative and flexible storage solutions, you can keep clutter out of sight and keep everything you need handy.
The kitchen is a great place to implement clever storage solutions:
Create an adjustable cooking area with roll-away islands and pantries.
Hang spices or wine glasses beneath your cupboards.
Attach holders to the backs of cabinet doors to keep foil and cleaning supplies neatly out of sight.
Don't forget to look up! The ceiling is a great place to hang big items like bicycles, and you can add shelving high up in closets for rarely used items.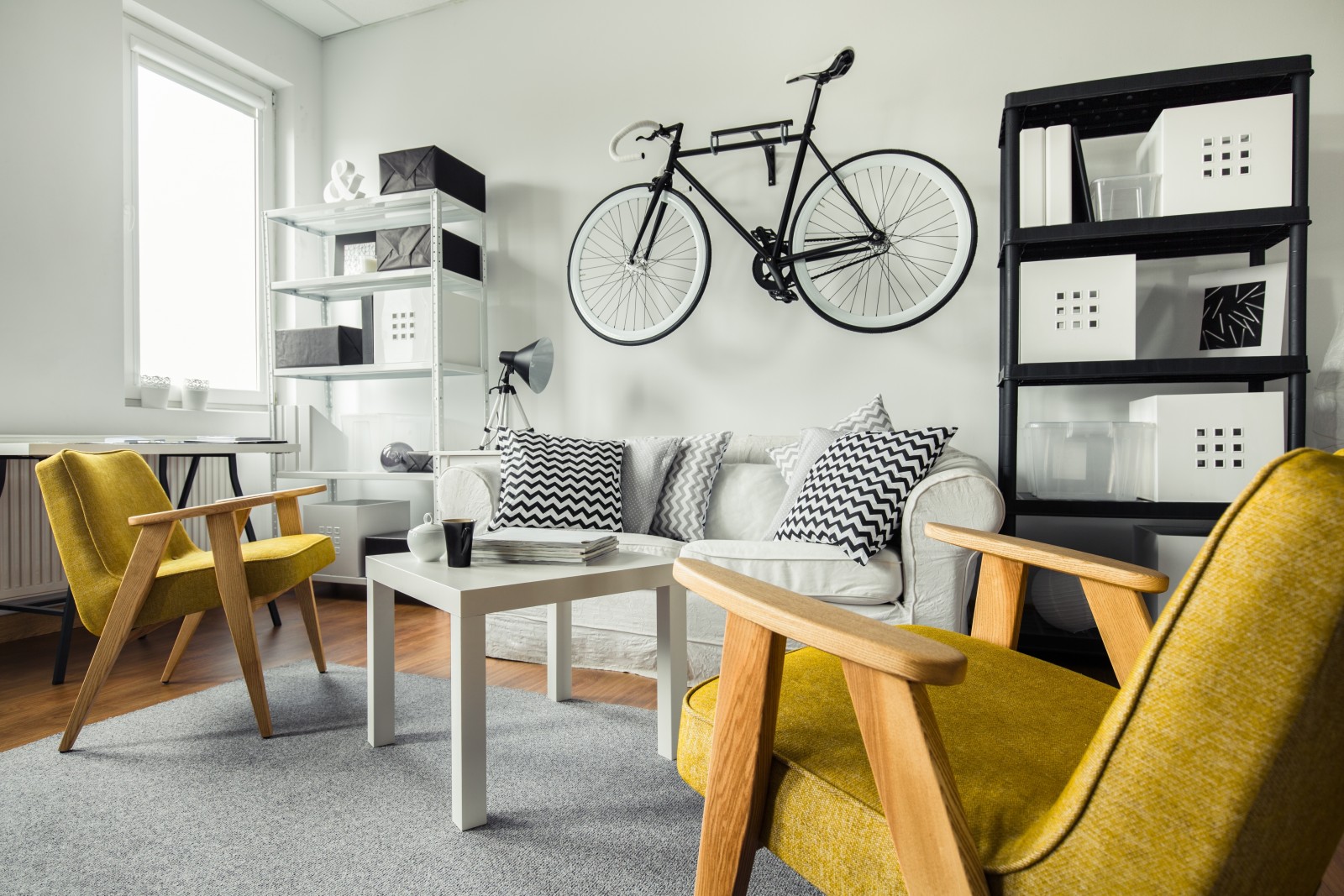 3. Multitasking furniture
When you have limited floor space, it's important to make your furniture work double duty. Choose pieces that have hidden storage and multiple functions or furniture that you can compact and store when not in use.
If you can't fit a dresser in your bedroom, try using drawers or crates under the bed for clothing and extra linens. A pouf or leather ottoman can easily transition from a seat to a footrest or side table.
Add function to your entryway by employing a bench with storage inside to hide extra shoes, gloves and scarves. And if you have wall space to spare, hang a fold-down dining table.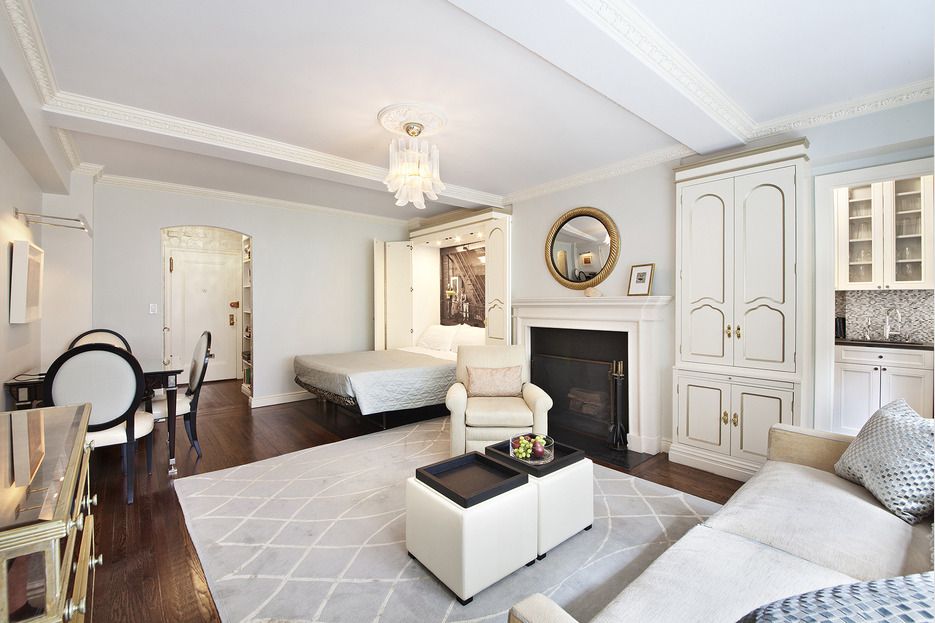 Limited square footage doesn't mean you have to sacrifice function and style. Small-space living is a great way to lead a simplified and streamlined life.
With creative thinking, you can go from a cluttered, cramped mess to an organized and inviting space with room for all.
Source: Zillow Porchlight by Erica Scooter