I love fall and all that it comes with. The changing colors, the smell of burning leaves, the sweater weather, and most of all pumpkin recipes. Growing up we pretty much had pumpkin bars and pumpkin pie. So in the last Ten years, I have seen so many pumpkin recipes show up on Pinterest that I tag and make all the time. As a realtor for the majority of my life, I have had the pleasure of hosting Open Houses for many years.  I always think making something to make the house smell great and pumpkin is a great Fall choice.
Don't get me wrong, I love all sorts of sweets, but Fall and Pumpkin were made for each other. I would like to share one recipe with you that I truly think is amazing for fall.
Oh yeah DON'T FORGET THE APPLE CIDER!
Classic Pumpkin Roll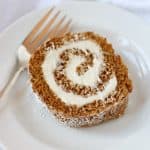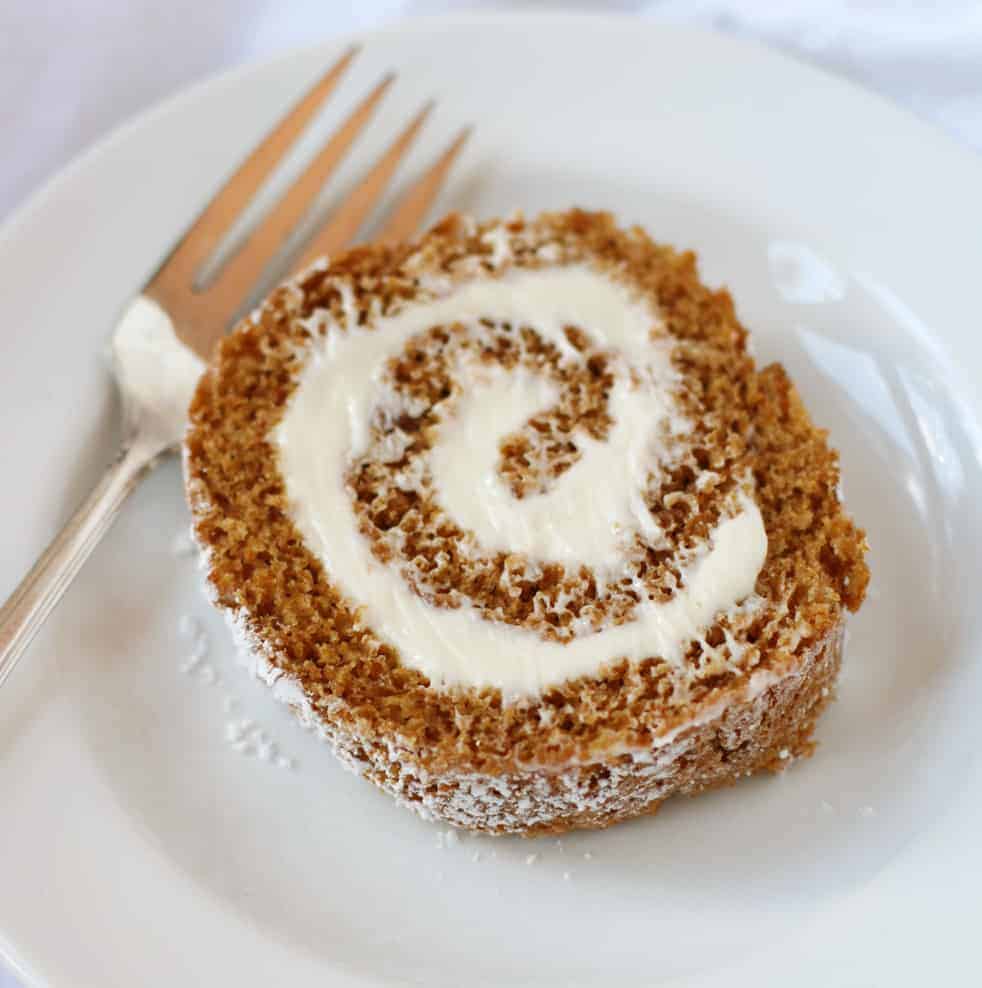 Ingredients
For the cake

3-4

 

tablespoons

 

powdered sugar

3/4

 

cup

 

115g all-purpose flour

1/2

 

teaspoon

 

baking powder

1/2

 

teaspoon

 

baking soda

1/2

 

teaspoon

 

ground cinnamon

1/2

 

teaspoon

 

ground cloves

1/4

 

teaspoon

 

salt

3

 

large eggs

 

room temperature

1

 

cup

 

225g granulated sugar

2/3

 

cup

 

175g canned pumpkin

For the filling

1

 

package

 

8oz/227g cream cheese, softened

1

 

cup

 

125g powdered sugar

6

 

tablespoons

 

84g butter, softened

1

 

teaspoon

 

vanilla extract

More powdered sugar for garnish

 

if desired
Instructions
For cake: Preheat oven to 375° F. Grease a 13×18-inch half sheet pan; line with parchment paper. Grease and flour paper. Sprinkle a thin, cotton kitchen towel with the 3-4 tablespoons of powdered sugar.

Combine flour, baking powder, baking soda, spices and salt in small bowl. Beat eggs and sugar in larger mixer bowl until thick and pale yellow in color. Beat in pumpkin. Stir in flour mixture. Spread evenly into prepared pan.

Bake for 13-15 minutes or until top of cake springs back when touched. Immediately loosen and turn cake onto prepared towel. Carefully peel off paper. Roll up cake and towel together, starting with narrow end. Cool on wire rack.

For filling: Beat cream cheese, powdered sugar, butter and vanilla in small mixer bowl until smooth. Carefully unroll cake; remove towel. Spread cream cheese mixture over cake. Reroll cake. Wrap in plastic wrap and refrigerate at least one hour. Sprinkle with powdered sugar before serving, if desired.

(Recipe adapted from Libby's brand pumpkin.)
This great recipe comes from a blog who I frequent: